Why This Matters to Williams
Our business relies on skilled, dedicated and innovative talent in field operations and support functions to deliver natural gas and harness the opportunities for business transformation and growth in a dynamic industry. To that end, effective employee attraction, retention and development are essential to staying competitive. We must demonstrate to current and prospective employees that Williams presents a unique opportunity to shape the trajectory of the global energy economy. Additionally, developing our talent through impactful training and a strong company culture attracts new employees and helps our people feel fulfilled, which enables them to achieve their goals both personally and professionally.
Employee Attraction
Williams uses various recruiting strategies and platforms to attract the industry's brightest minds. In addition to our Careers webpage and other digital platforms, we leverage external job boards and community events to target candidates with specific skill sets and backgrounds. Additionally, we attend career fairs and university programs to reach early career candidates. We also offer a Talent Scout incentive program to broaden Williams' candidate pool through employee referrals. These strategies enable us to attract top talent, at both early- and mid-career levels, to advance goals that include fueling a cleaner energy future.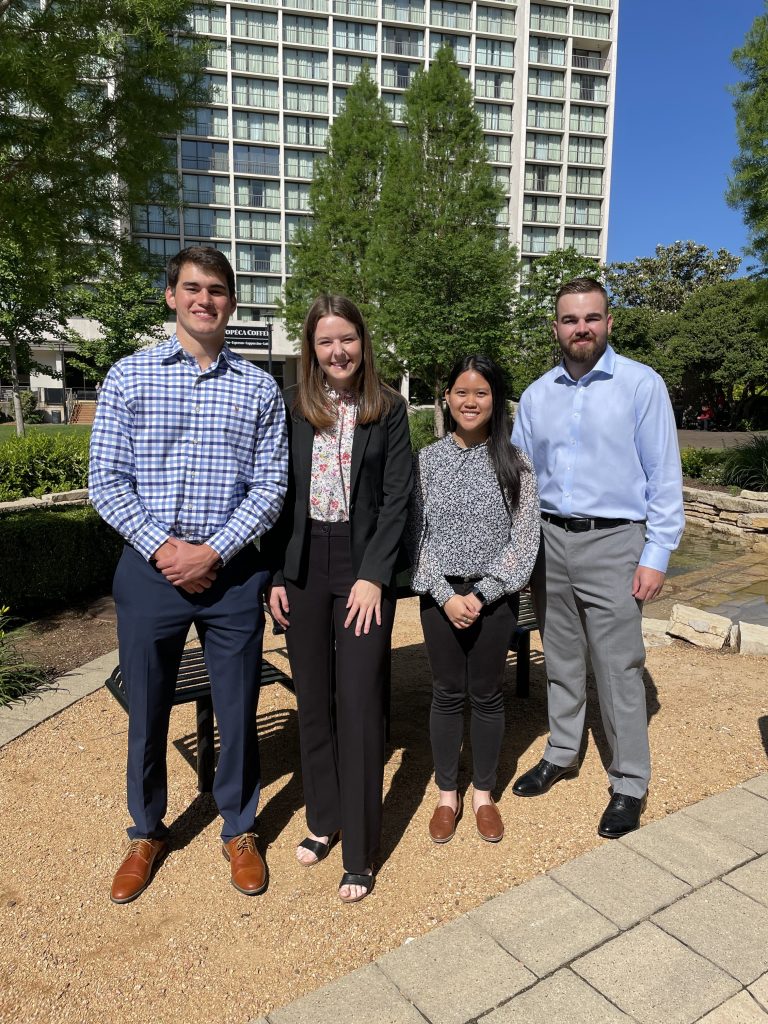 Williams uses a masked candidate screening process in our human resources system to ensure an inclusive hiring process. This process encourages reviewers to focus only on job-relevant attributes by masking potentially biasing information, such as name and graduation year, to minimize unconscious bias in candidate assessment. Additionally, we include diversity and inclusion-focused questions in our interview guides, provide our hiring managers with inclusivity training and utilize Textio, a writing augmentation platform, to help identify hidden biases in job descriptions and communications. In 2022, we completed our multi-year process of rewriting over 500 historic job descriptions using Textio. These inclusive processes help remove potential biases and enhance our ability to hire the best talent across the company.
Williams partners with universities and technical schools in the U.S. to recruit for entry-level opportunities and paid internships. In 2022, we developed and implemented an early career technical school recruiting program and strategy, establishing formal partnerships with 18 technical schools and community colleges across our footprint. This program creates more strategic and consistent relationships with our school partners to attract talented students with desired skill sets, with a focus on reaching underrepresented populations. As part of the program, we plan to award scholarships to high school students dual-enrolled in a technical school, recent high school graduates entering a partner school and current technical school students in specific in-demand disciplines.
In 2022, we established a strong relationship at North Carolina A&T State, a Historical Black College and University (HBCU), and continue with our recruiting efforts. By partnering with their career services program and the College of Engineering, we recruited one full-time engineering rotational hire and one engineering summer intern. In total, we welcomed 44 summer interns from schools across the country in 2022. This effort aligns with our university recruiting program, which ensures we build a strategic and diverse talent pipeline based on the needs of our business. Through this program, we now have student campus champions from our intern pool to help with recruiting on campus.
We continue to partner with Genesys Works, an organization that provides career pathways for high school students in underserved communities. These students gain tools for success as they develop meaningful relationships with Williams mentors and learn professional skills to work in a corporate environment. Since 2011, 101 high school students have interned at Williams through this program, with 99% receiving college acceptance and approximately 92% attending post-secondary education.
Veterans gain exceptional experience and rigorous technical training through the military, making them ideal candidates for positions at Williams. These skills align with our need for adaptability, quick learning, accountability and effective project execution. We recruit military veterans for all positions at all career levels through virtual career fairs, targeted social media campaigns, virtual information sessions and direct partnerships. In 2022, more than 8% of Williams employees were veterans. Williams' Military Leave program offers paid leave which offsets the difference between their Williams base pay and their military pay for up to 2,080 hours, as well as continuous benefits coverage for up to 12 months of military leave.
Employee Retention
Retaining talent has never been more critical as our industry evolves and requires new skills and knowledge, and the U.S. workforce continues through a tumultuous period overall. We take pride in our culture of high-performance and low turnover rate, highlighting the importance of investing in our people to reach their full potential. We employ approximately 5,000 people across the U.S. and strive to create a safe, inclusive workplace where every employee feels valued, heard and engaged. We support our employees in their professional and personal lives, finding that the support for our employees is reflected in their contributions toward our business success.
Additionally, Williams' strategic transactions often result in new employees being welcomed into the company through acquisitions. For example, in early 2023, more than 250 new employees joined Williams through our acquisition of MountainWest Pipeline. Successfully integrating new employees supports their personal success and helps maximize the benefits of our strategic growth efforts.
In 2022, Williams had an overall voluntary turnover rate of 7.8% and a 98% retention rate for employees who took paid parental leave. These numbers result from our retention efforts, including professional development opportunities and a leading benefits package. Additionally, in recognition of our employees' need for improved work-life flexibility, our benefits include hybrid-remote work arrangements.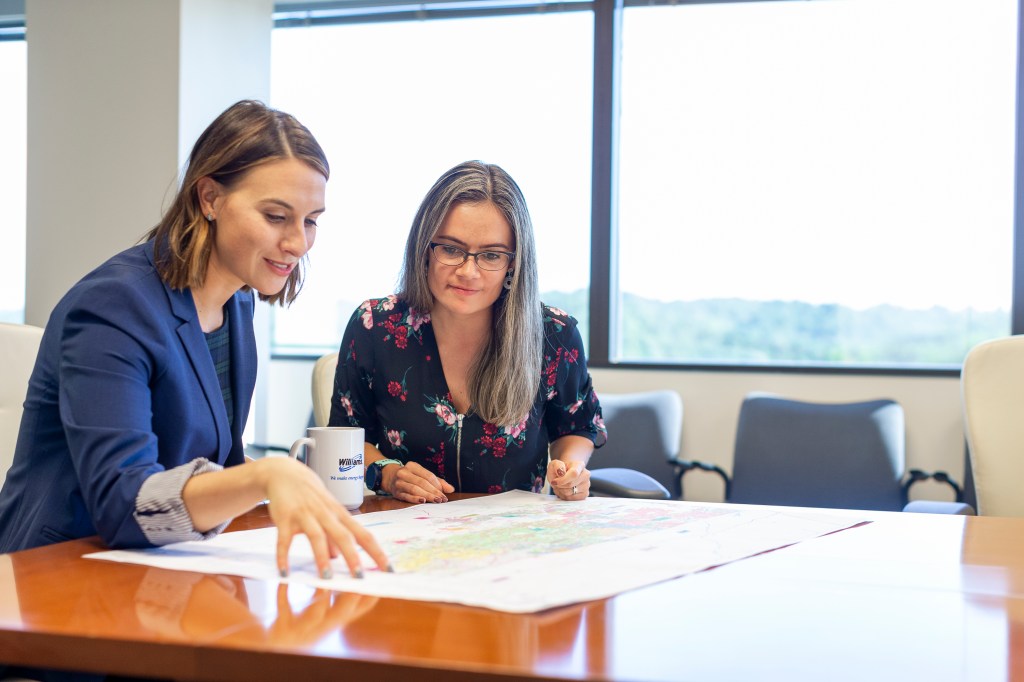 To evaluate and continuously improve our approach to employee engagement, we conduct regular employee surveys to understand their perception of Williams' strengths and opportunities. Our enterprise survey, Voice of Williams, collects employee feedback on various topics, such as trust, career development, leadership quality, D&I and team dynamics. In 2022, we focused on implementing action plans to address feedback gathered during the 2021 survey cycle. Our enterprisewide efforts concentrated on organizational decision making, career opportunities, diversity and inclusion and organizational effectiveness. We continue to enhance our employee listening strategy, and in 2023 we are piloting an enhanced engagement survey approach that includes not only Voice of Williams but also more frequent smaller pulse surveys.
We encourage employees to engage in open professional development dialogue through regular one-on-one meetings with supervisors and formal performance reviews. We measure performance by attaining annual business goals, operational and functional area strategies and personal development plans. Additionally, we evaluate observable skills and behaviors based on our defined competencies that contribute to workplace effectiveness and career success. In 2022, 100% of employees went through a performance assessment and 14.9% of employees received a promotion. We filled 38% of all open positions from within, including 89% of leadership positions. Our human resources system supports internal promotion by allowing employees to view and apply to all currently posted requisitions.
Williams provides eligible employees with a comprehensive Total Rewards program to protect current and future physical, emotional and financial health. In addition to a base salary, our program includes an Annual Incentive Program (AIP), multiple discipline-specific awards and bonuses and a range of retirement, medical, wellness and other benefits. To demonstrate our long-term commitment to our employees, we continue improving our benefits program, which has been assessed by a third party and proven to exceed our industry segment and entire industry benchmarks. More than 97% of Williams employees saved for retirement through our 401(k) plan. Whether or not they contribute to the Williams 401(k) plan, all employees receive company paid retirement benefits. For information regarding our health and well-being benefits, please refer to the Workforce Health and Well-Being section.
In 2022, Williams began allowing employees to carry over 80 hours of accrued paid time off into the new year, twice the previous limit of 40 hours. We also benchmarked current pay practices, focusing on our non-exempt employees, to keep Williams aligned with industry standards. As a result of this assessment, we increased the pay differential for night shift employees by 50% and increased holiday pay from 1.5x to 2x base pay for non-exempt employees who work on holidays.
We believe that giving our employees a stake in our company motivates them to take ownership of our success and seek opportunities to strengthen our business. Therefore, we provide an employee stock purchase plan for non-executive employees to purchase company stock at a 15% discount. In 2022, 42% of eligible employees chose to participate in the program.
Employee Development
Williams offers robust corporate and technical training programs to support our employees' professional development and our long-term business value. Our Employee Development Council, a cross-functional and multi-career level advisory board, advocates for employee development initiatives. This council partners with human resources to understand the needs of our business and champion the following learning culture statement: At Williams, our ability to continuously learn, and transform that learning into action, drives results that give us the ultimate competitive advantage. Our learning culture encourages self-development to drive growth and employee engagement by leveraging internal and external expertise.
We offer training, professional development and upskilling opportunities that reflect an employee's position, specific responsibilities and the local regulatory environment. In 2022, we began implementing career development programs designed specifically for various operations technicians career paths and out of the 80 learning programs we designed in 2021, we published 30 and look forward to continuing this implementation effort in 2023. Due to this effort, 99% of area technical paths now have career development content available.
Our four established development programs enable employees to achieve success in current and future roles by providing tools and resources to enhance their skillset. New Employee Experience is a self-led learning program launched to new hires upon their first day of employment, focusing on the tactical knowledge of the company and general skills needed to succeed within their first 90 days in role. Employee Essentials is a self-led learning program available to all employees, expanding the foundational knowledge and skills learned in New Employee Experience in our business & general career development. In addition, Exploring Leadership is a learning opportunity for individual contributors to assess and develop their own formal and informal leadership capability. In 2022, we reformatted this program to focus more on assessment of capabilities, expanded the scope to include formal and informal leadership development and improved learning application of content. Lastly, Leader Essentials is a formal development program focused on baseline leadership fundamentals, required of all new formal leaders at Williams, enrolled as they transition to their new role. This past year, we redesigned this program to include live content offerings and allowed formal leaders more flexibility while still providing them the content needed to be successful.
In 2022, we implemented two new competencies into our annual performance reviews for all leaders: Builds Effective Teams and Values Differences. By formally evaluating performance regarding these key skills, we seek to inspire leadership accountability for creating an inclusive team culture and harnessing development opportunities. Ratings on these new competencies are included in annual bonus payout calculations. To enhance these competencies, we hosted leader development panel discussions, applied activities and formal trainings.
Williams implemented several additional improvements to our employee development programs based on feedback gathered from our employee engagement survey. For example, we introduced a gigs program though our human capital management system, where managers can publicize resourcing requests enterprisewide to source support outside of previously known talent. This opens up development opportunities for employees who want to find new ways to contribute. Our gig adoption has outpaced projections based on usage in other organizations, with 154 participants in 2022, and we look forward to the expanded use of this capability in 2023. We also created Learning Launchpads, resources that provide focused, practical guidance on development topics, such as the value of diversity and inclusion.
We formally enhanced our Talent Review strategy in 2022, alternating between assessing talent and applying that assessment data to aid employee development. Using the data, we implemented a new Guiding Talent Development leader training as part of our ongoing strategy to expand leader capabilities and support the meaningful, targeted development of our key talent throughout the enterprise. In its first year, 77% of leaders participated in the live, facilitated training and learned about the fundamentals of supporting career development for their teams. Williams also introduced a new "Building our Bench" internal information series that provides information about current development opportunities to help highlight internal mobility. In 2023, we plan to develop talent analytics dashboards to further assist in career development.
Beyond implementing new career development programs, we have continued several cornerstone offerings, such as our early career development program. This program enables post-undergraduate employees to participate in an intensive, three-year rotational or non-rotational program to build technical expertise at Williams. Over the past five years, 31% of our early career program participants were from underrepresented races and ethnicities, and 37% were female, helping us build a diverse pipeline of future talent. Our early career program is just one avenue to help us increase the representation of diverse employees.
We also offer a Safety Leadership training program to bring our safety commitment to life. This interactive and personalized course, offered to Williams leadership, demonstrates the importance of leading by example and modeling safety behaviors and practices. Specifically, the program provides executive leaders and directors an opportunity to gain the knowledge and skills necessary to create and effectively deliver a safety leadership message and incorporate meaningful safety conversations in all daily tasks. The course helps operations managers and supervisors effectively engage and influence employees and contractors in difficult safety conversations and creates an environment that enables employees and contractors to advance the safety culture. In 2022, we successfully trained more than 50 leaders. For more information on safety at Williams, see Workforce Safety.
Williams helps employees develop by engaging in talent reviews and succession planning. We understand the importance of succession planning in assessing our organizational capability and guaranteeing ongoing talent capacity. Our talent review process enables us to evaluate talent across the company, think strategically about Williams' broader development needs and calibrate accordingly. Aligning these themes to our organization's strategic priorities promotes succession and development plans that support the growth of individuals and our business. As part of our succession analysis, we also review the diversity demographics of our potential successor pool.