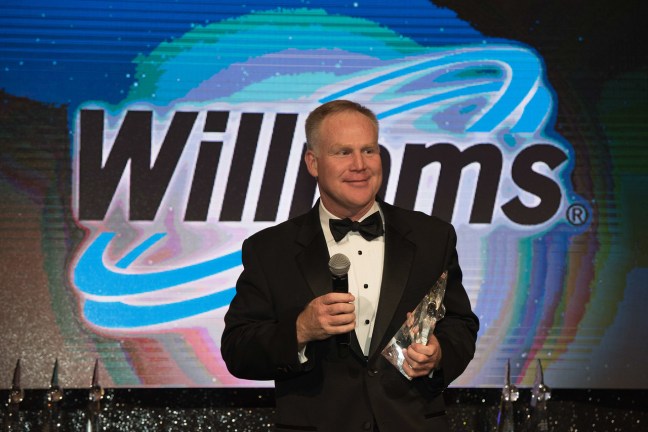 Often, it's the accumulation of work over time that matters most. Not just one big thing.
In the last few years, we've helped break new ground in our industry in such areas as technology, operational excellence and methane emission research.
Our work is making a difference and getting noticed. Platts, a worldwide news outlet on energy markets, recognized Williams for our leadership in moving the industry forward at the Platts 2015 Global Energy Awards in New York. We received an award for our industry leadership in the midstream sector.
We certainly appreciate the honor. And our CEO Alan Armstrong was quick to credit employees.
"We simply could not have done it without our employees who go to work each day committed to helping deliver our nation's low-cost energy supplies in the safest manner possible," he said.