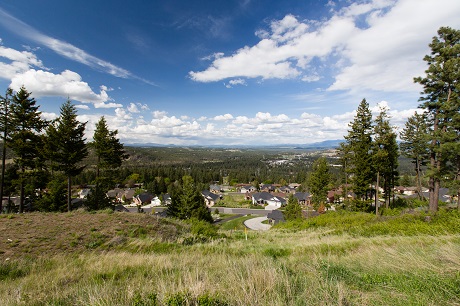 At Williams, we're proud of our role in bringing clean natural gas to communities across the country. And, we're making a difference in the overall reduction of carbon dioxide emissions, as shown in the International Energy Agency's (IEA) recent article.
The article states that global energy-related carbon dioxide emissions were flat for a third straight year in 2016 even as the global economy grew.
"The biggest drop came from the United States, where carbon dioxide emissions fell 3%…while the economy grew by 1.6%. The decline was driven by a surge in shale gas supplies and more attractive renewable power that displaced coal," the article says.
"These three years of flat emissions in a growing global economy signal an emerging trend and that is certainly a cause for optimism, even if it is too soon to say that global emissions have definitely peaked," said Dr. Fatih Birol, the IEA's executive director. "They are also a sign that market dynamics and technological improvements matter. This is especially true in the United States, where abundant shale gas supplies have become a cheap power source."
With major positions in top U.S. supply basins, Williams Partners owns and operates more than 33,000 miles of pipelines system wide – including the nation's largest volume and fastest growing pipeline – providing natural gas for clean-power generation, heating and industrial use. Our operations touch approximately 30 percent of U.S. natural gas.