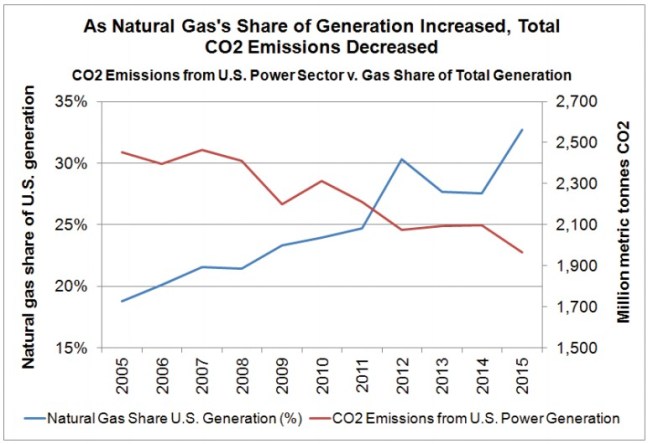 Natural gas has played and will continue to play a critical role in power generation within the United States, according to a new study conducted by Pace Global and commissioned by the Natural Gas Supply Association (NGSA).
The report, titled "Natural Gas: Essential to a lower carbon energy future," documents numerous reasons that the U.S. electric industry has vigorously adopted natural gas for power generation and further demonstrates that the change has been the result of market forces.
NGSA President and CEO Dena E. Wiggins said, "The Pace Global report's findings validate what we already suspected: electric utilities and generators have increased their use of natural gas because of its cost, reliable performance and environmental savings. Those factors will continue to fuel the power sector's embrace of natural gas, with or without federal low-carbon regulations," she said.
"Greater use of natural gas already has been a major cause of the energy sector's cuts in carbon emissions. In 2016, the energy sector used natural gas to generate electricity at the highest levels on records, and at the same time achieved the lowest carbon emissions in almost 25 years," said Wiggins.
The Pace Global report further demonstrated how use of natural gas-fired generation provides a reliable and necessary back-up for renewable energy, enabling greater use of renewable sources in the energy mix, and thus leading to additional reductions in emissions.
Wiggins said NGSA commissioned the study in order to document the importance of natural gas to clean air policy goals.
Much of the demand for natural gas along Williams' transmission pipeline systems is being driven by the growth in the electric power generation market, especially in the southeastern U.S.
For example, the Transco pipeline's Hillabee, Dalton and Virginia Southside II projects are all driven in part by the growth in natural gas-fired electric power generation.