We often hear how America benefits from energy independence by not having to rely on foreign countries to meet our energy needs. But this Independence Day, let's take that thought one step further and look at the additional benefits of energy independence.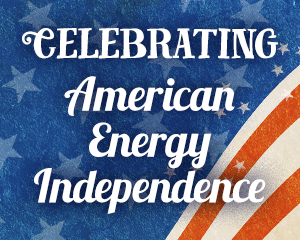 A new study released by the American Petroleum Institute (API) contains a wealth of information – 268 pages to be exact – detailing the benefits a robust natural gas industry brings to the county. Michael Tadeo with API, wrote in his article dated June 27, 2017, that the study shows the benefits are not just limited to producing states, but the benefits also extend to the entire county, including states where there is no natural gas production.
Included in Tadeo's article was a quote from API President and CEO Jack Gerard who said "From power generation for homes and businesses that benefit from affordable and reliable electricity, to the industry's skilled workforce that produces natural gas, to pipelines and the workers who build them, the advantages of natural gas are wide-ranging. This study is another example of the job and consumer benefits of natural gas across the country."
Additional media coverage supports the premise of the recent study. In a Lancaster Online story by Ad Crable titled "Fracking money has repaired bridges and saved farmland in Lancaster County" dated June 20, 2017, he outlined the positive infrastructure impact that $6.2 million of the $1.2 billion allocated statewide from the energy industry has had on Lancaster County in Pennsylvania.
Energy industry dollars allocated to the county are being used on infrastructure projects, and to-date, two bridges have been repaired, one has been replaced and the repair to a covered bridge is being considered for future use of these funds.
While it was not mentioned in the article, take this one more step further, this work didn't just magically happen on its own. Jobs were created, supplies were purchased, businesses were frequented, infrastructure was improved and dollars were infused into the local economy; all components of creating an overall positive impact on the community.
So, as you celebrate our nation's independence, also celebrate our nation's drive towards energy independence.