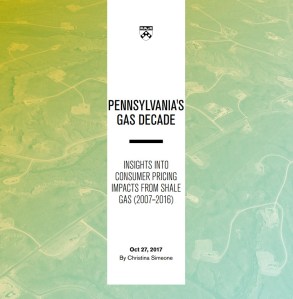 According to a new report by the University of Pennsylvania's Kleinman Center for Energy Policy, residential natural gas prices in Pennsylvania have fallen 40 percent in the state since 2007, compared with 34 percent nationwide.
Pennsylvania consumers once paid more for natural gas than the national average. However, since the Marcellus Shale gas boom began a decade ago, they have enjoyed a significant reduction in energy prices.
A comparison of inflation-adjusted annual average retail prices from 2007 to 2016 shows that Pennsylvania gas consumers saw significant price decreases with the electric power sector experiencing the most significant reduction of 79 percent while residential retail gas prices fell by 40 percent.
Williams currently transports about 40% of the natural gas consumed in Pennsylvania through its Transco interstate natural gas pipeline, which serves utility companies and power plants located throughout the Commonwealth.The report adds that because of the drop in prices, customer debt to Pennsylvania gas utilities has fallen by $49 million, and utilities have terminated 79,000 fewer customers for nonpayment.
Read the full report here.