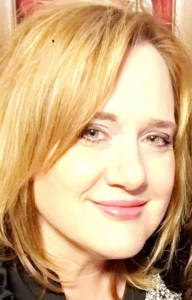 Susan Simpson, a senior communications specialist, has worked at  Williams for five years and enjoys cooking for family, relaxing by the (gas) fireplace and promoting the advantages of natural gas in the home.
Christmas is fast approaching and with it, the opportunity to make culinary memories.
I'll be baking cookies for Santa, creating appetizers for a holiday party and roasting prime rib for Christmas dinner. But this year, I'll be doing it with a stove and oven powered by natural gas.
I haven't had a gas stove in decades so I'm super excited because I know that cooking with gas makes me a better cook. I'm less likely to burn things because I have more control over the temperature and also, things just seem to cook quicker. That leaves more time to enjoy fellowship with family.
Some of the top chefs in the country say they too prefer cooking with natural gas. Check out CookingWithGas.org to out why, find some amazing recipes (eclairs, I'm looking at you!) and consider the sophisticated network of buried pipeline infrastructure that makes cooking with natural gas possible.
Williams' natural gas pipelines stretch across the U.S., touching about 30 percent of the gas consumed and making it possible for millions of kitchens to cook with gas this holiday season!