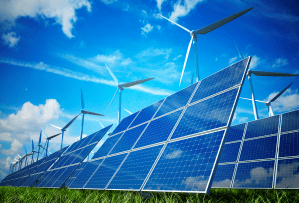 A recent editorial in the New York Times highlights the importance of combating global warming by moving away from coal toward cleaner fuels, such as natural gas and renewables.
Titled, "A Black and Sooty Mess," the Aug. 22 piece by the New York Times Editorial Board says that tremendous progress has already been made, thanks in part to abundant, clean and economically-priced natural gas.
The Times writes:
"According to the latest figures from the Energy Information Administration and the companies themselves, carbon dioxide emissions from power plants have already dropped between 25 percent and 28 percent below 2005 levels — 12 years ahead of the Obama 2030 target date. Improvements in energy efficiency across the economy as a whole have had a lot to do with that, but so has the switch to natural gas and renewables and the consequent retirement of hundreds of aging, inefficient coal plants."
The op-ed points out that 200 coal plants, about 40 percent of the coal plants in America, have been retired since 2010 or are scheduled to retire.
According to the latest Short-Term Energy Outlook released by the U.S. Energy Information Administration (EIA), most of that electricity generation is being replaced with natural gas.  Electricity generation from natural gas-fired power plants is expected to reach new highs in 2018 and 2019 — increasing from 32 percent in 2017 to 35 percent in 2019.
Meanwhile, coal's forecast share of electricity generation is projected to slip from 30 percent in 2017 to 27 percent in 2019, while renewables increase slightly from 10 percent of electricity generation in 2017 to nearly 11 percent in 2019.
The benefits of embracing cleaner fuels like natural gas and renewable are already being realized. Thanks largely to increased natural gas utilization, U.S. greenhouse gas emissions dropped 2.5 percent in 2016 from 2015 levels and 12 percent from 2005 levels, according to EPA's most recent edition of the "Inventory of U.S. Greenhouse Gas Emissions and Sinks."
Read the full op-ed 
here
.