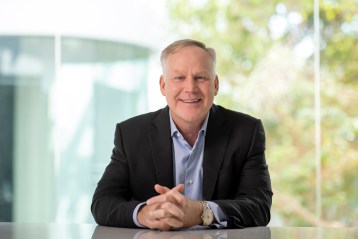 March marked an entire year since millions of office workers swiftly packed up their keyboards and monitors to set up makeshift workspaces at kitchen tables, in spare bedrooms or any quiet corner at home. But when offices closed and transitioned to remote work to limit the spread of COVID-19, essential workers across the country answered the call and put their safety at risk for the benefit of others.
We often hear of workers in the healthcare, foodservice and transportation industries – and rightfully so – but it is important to remember that America's energy workers also have overcome seemingly endless hurdles during the past 12 months to ensure the energy we use every day is reliably delivered. In fact, at Williams, nearly 60% of our employees – the dedicated women and men who manage our control rooms and operate, maintain, and support our field assets – are unable to work from home.
Their bravery extends beyond the pandemic and natural disasters, like the historic blizzards we recently witnessed in Texas. Our frontline energy and utility workers have stepped up at times when their own homes and families may have been without power or in the path of a storm – even in the face of a global pandemic. The tremendous efforts of this entire workforce to ensure the safe and reliable delivery of utilities to America's cities and communities should not go unnoticed.
It takes a special kind of courage to work on the front lines in the energy industry. The women and men I have come to know at Williams possess this integrity whenever their services are required. It is a difficult job on normal days, but the work is even more critical — and challenging — in extreme circumstances.
There are no days off for frontline energy and utility workers. For many, there can be no work from home. The job starts in the worst conditions imaginable and does not stop until the challenge is met — just as we have seen time and time again during this pandemic.
I ask that you join me in thanking our brave energy and utility workers. Not just for their heroic work during the last year or in recent events, but for when we needed them before — and for when we will call upon them next. It is easy to forget what is required to ensure that the lights always turn on every time we flip a switch.
Because one thing is certain: we will need our frontline energy and utility workers again. There will be another storm, another flood, and sadly, another disaster. I know our frontline energy and utility workers will be there to answer the call, no matter the conditions. For that, we all say thank you.