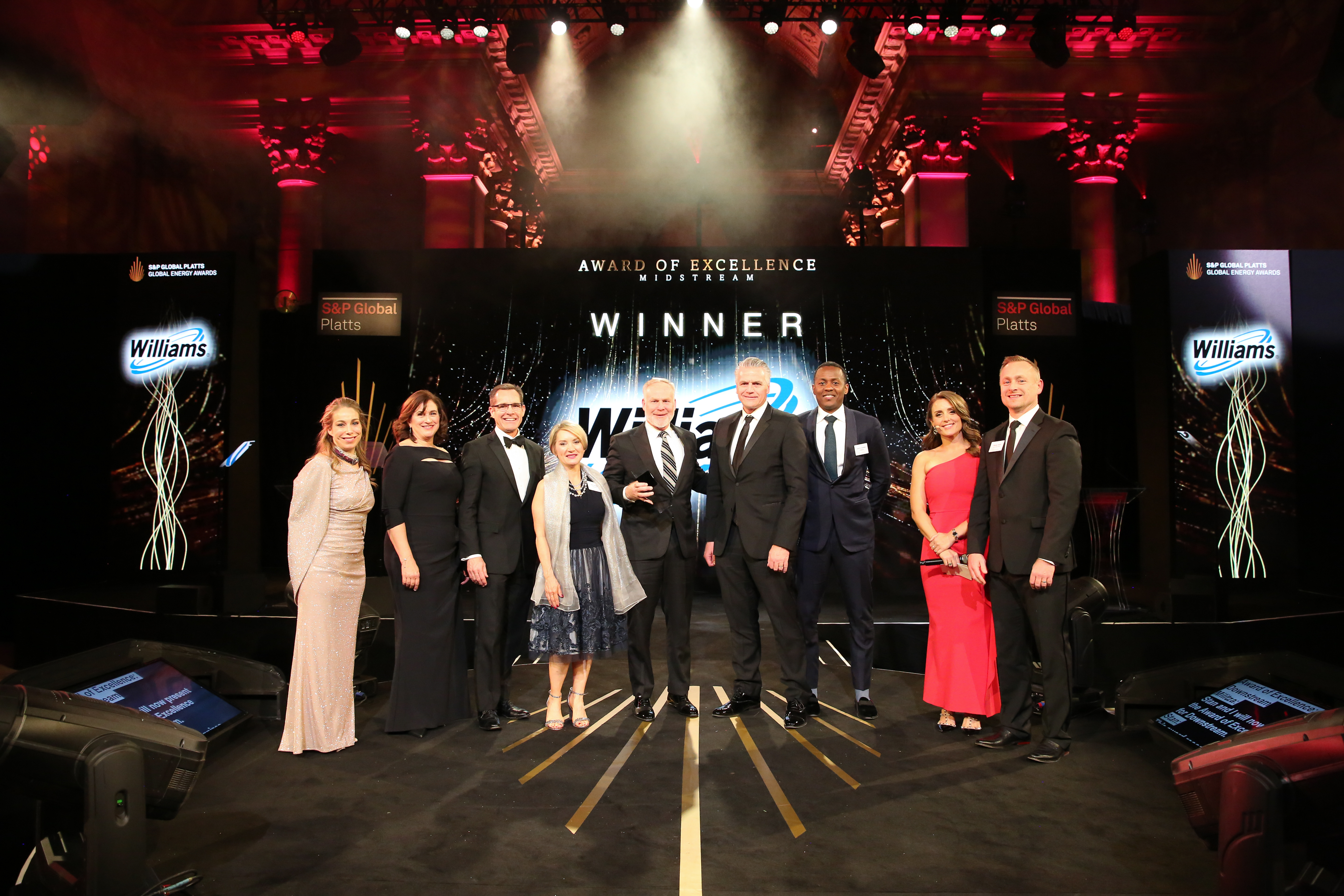 S&P Global Platts recently recognized Williams for our leadership in moving the industry forward at the 2021 Global Energy Awards in New York City.
Winners were selected from hundreds of nominations representing 29 countries, which were reviewed by an impartial panel of judges: international energy experts with backgrounds in regulation, policymaking, corporate leadership, trading and strategic consulting.
Judges said Williams, which handles about 30 percent of the nation's natural gas, has "remarkable operations" and found the company excels in leadership across the board in the pipeline sector including:
Actively exploring alternative energy options, including solar and renewable natural gas as well as carbon capture, synthetic gas and hydrogen as a fuel source.
First North American midstream company to establish a climate commitment
Leading an initiative to launch the Midstream Company ESG Reporting Template, allowing midstream energy companies to present sustainability metrics to investors in a transparent way.
Investing in subject matter experts and development of future leaders.
Achieving all-time record results in 2020
"Despite economic turbulence, labor shortages and supply chain disruptions, our winners are persevering and tackling the bigger issues: exhibiting leadership as a driver of innovation, expanding beyond traditional geographic and product markets, and truly embracing energy transformation," wrote S&P Global Platts.
During an acceptance speech in New York, Williams President and CEO Alan Armstrong said it would not have been possible without the hard work of employees.
"I'm so proud of this industry and how we're taking on the opportunities that are in front of us. We are in the right here and right now environment of reducing emissions and Williams is excited to play a very important part in this," said Armstrong. "Thanks to all the Williams employees and the great leadership that we have because that's really what's made this all possible."