A much-needed indoor recreation center is planned in Susquehanna County, Pennsylvania, with Williams committing $1.5 million over five years to build a large fieldhouse key to the future complex.
Ground will break later this year on the Williams Fieldhouse in Lenox Township, which is within the Susquehanna River Supply Hub operating region.
"We are honored and excited to continue our community partnership with Williams," said Ashley Kilmer, board president, Susquehanna County Recreation Center. "Williams is not a company that just says they want to make an impact in the communities they operate in, they roll up their sleeves and take action."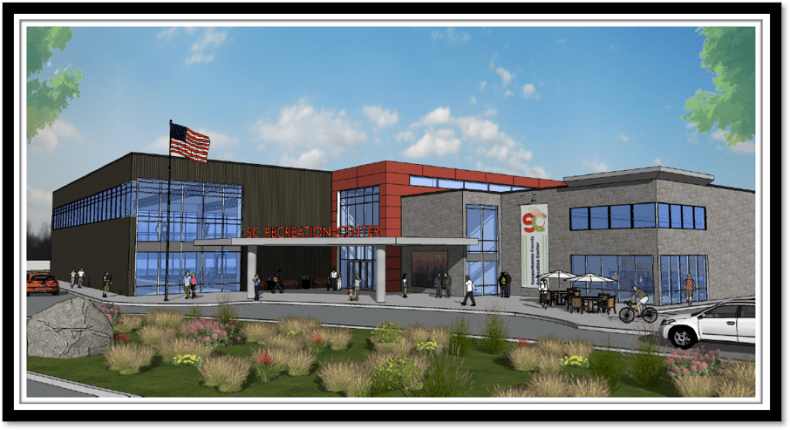 Currently Susquehanna County residents must drive 45 minutes or more to recreation centers for family and sports programming, and not all can afford to do so, said Williams employee Joe McAndrew.
"The new rec center will help our community's children have the same benefits as the others in and out of our community," he said. "It will help create a level point for all walks of life for the families here in northeast Pennsylvania."
The Williams Fieldhouse will include 40,000 square feet of artificial turf for soccer, field hockey, lacrosse, batting cages and other sports, along with a 17,600-square-foot gymnasium for basketball, volleyball, pickleball and walking/jogging tracks.
The primary goal of the recreation center complex is to increase the social, emotional and physical health and wellness of the community. Fitness classes, drop-off day care, and meeting space for job fairs, trade shows and even birthday parties are planned.
"I'm very proud that Williams is upping its commitment as a long-standing goal to be good stewards in the community," said Tammy Bonnice, Williams employee and board member for the Susquehanna Recreation Center. "We hope this gift also inspires other local organizations to support the capital campaign and positively impact the county through this worthwhile project."
Employee Brandon Sanders said his family is excited about the project.
"We have four children so we know firsthand the positive influence that sports and fitness can have on a person's well-being and relationships," he said.
"We want this not only for our family, but for the families of our friends and neighbors, so the future of our county can be better and stronger physically, mentally and socially."