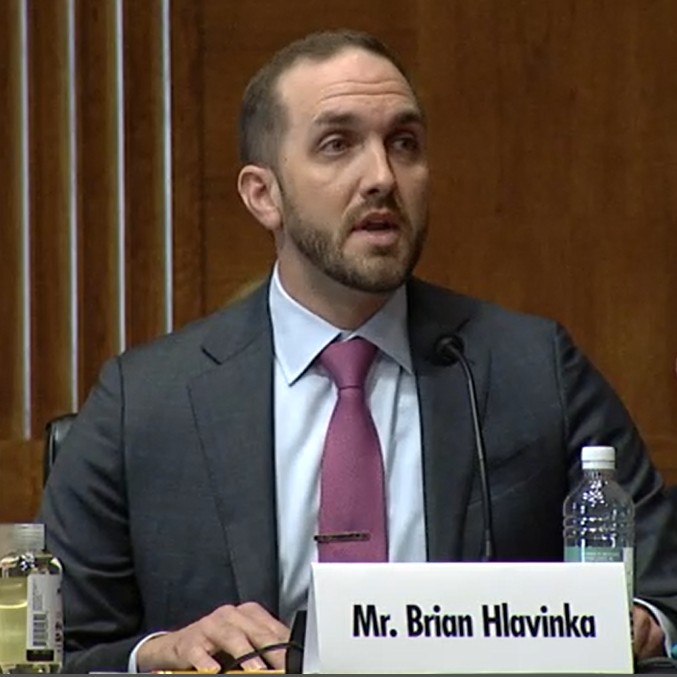 Williams is poised to bring clean hydrogen to market through its nationwide infrastructure network, a company leader told U.S. Senators at a hearing on February 10 in Washington D.C.
"We believe at Williams that hydrogen is a very important topic and if we are serious about decarbonization, hydrogen has to be top of mind," Williams Vice President of New Energy Ventures Brian Hlavinka said in testimony before the U.S. Senate Committee on Energy & Natural Resources.
Hlavinka was among the witnesses called by the committee to answer questions about the opportunities and challenges in using clean hydrogen in the transportation, utility, industrial, commercial and residential sectors. Williams is focused on blending hydrogen into portions of the company's 30,000 miles of pipeline infrastructure network that already serves major markets.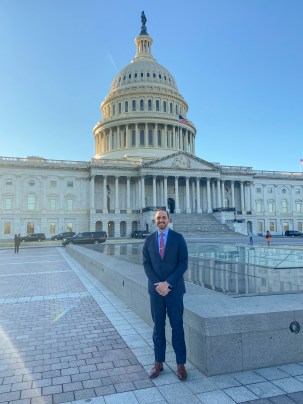 "We believe hydrogen has the ability to be scalable to ultimately achieve real changes when it comes to decarbonization and we think our infrastructure at Williams plays a very important part in that role," he said. "In the near term, we can begin blending hydrogen at low percentages and over time move that percentage up to really push toward higher and higher decarbonization efforts."
The witness panel also included Dr. Sunita Satyapel, Director of the Hydrogen and Fuel Cells Technologies Office with the U.S. Department of Energy; Dr. Glen Richard Murrell, Executive Director of the Wyoming Energy Authority; Johnathan Lewis, Senior Counsel and Director of Transportation Decarbonization with the Clean Air Task Force; and Micheal Graff, Chairman and Chief Executive Officer of American Air Liquide Holdings, Inc.
Committee Chairman Senator Joe Manchin of West Virginia and Oklahoma Senator James Lankford provided opening remarks while senators from New Mexico, Maine, Hawaii, Arizona and several other states asked questions of the panel. The purpose of the hearing was to discuss the current state of clean hydrogen development in the United States and the technical and regulatory challenges that need to be addressed.
With the growing urgency to transition to a low carbon future, many energy companies are placing an increasing focus on hydrogen. Williams, through its New Energy Ventures group, is currently involved in a large-scale hydrogen hub effort in Wyoming and is also evaluating and developing hydrogen pilot projects along its entire infrastructure footprint.
A link to the archived webcast of the senate hearing as well as witness testimonies are available here.