Williams support of a Tulsa nonprofit is helping other nonprofits that need computer equipment and IT services.
501tech accepts in-kind donations of surplus equipment from companies like Williams and refurbishes them for nonprofits in need. They also provide IT support.
For Williams, it's been a way to give back to the Tulsa community for 12 years, but also has an environmental benefit.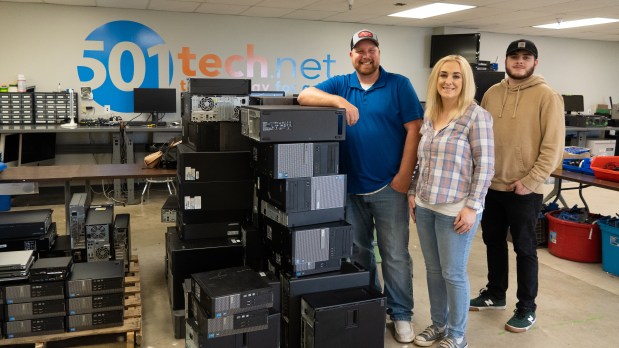 "Nothing Williams donated will ever go in a landfill," said 501tech Executive Director Gina Bradford.
"Williams has been the cornerstone of our hardware refurbishment program and helped us initiate the program back in 2010," she said. "Nonprofits are always strapped for IT support. The idea that they can get a really good quality computer for $100 instead of $1,000 is tremendous."
Many nonprofits can't afford new equipment or even an IT staff, said Deacon Craig Victor, Director-warehouse, Facilities and IT for Eastern Oklahoma Catholic Charities.
"It's a huge benefit to have modern equipment without the modern IT price," he said. "This allows our resources to go toward our client programs first."
In the first quarter of this year, Williams has already donated more than $63,000 in equipment to 501tech. More than $1 million in equipment has been donated in the past decade.
"We support 501tech because their vision aligns with our core value of being responsible stewards," said Jared DeShields, Chief Information Security Officer for Williams.
"501tech acts as a force multiplier for the betterment of the community," said DeShields, who serves on the 501tech advisory board. "I've been pleased to watch their impact blossom over the past several years."
You can read more Williams' in-kind donation program here.