After nearly a full year of greenfield pipeline construction, the Atlantic Sunrise pipeline project – a nearly $3 billion expansion of the existing Transco natural gas pipeline to connect abundant Marcellus gas supplies with markets in the Mid-Atlantic and Southeastern U.S. – was placed into full service on Oct. 6, 2018.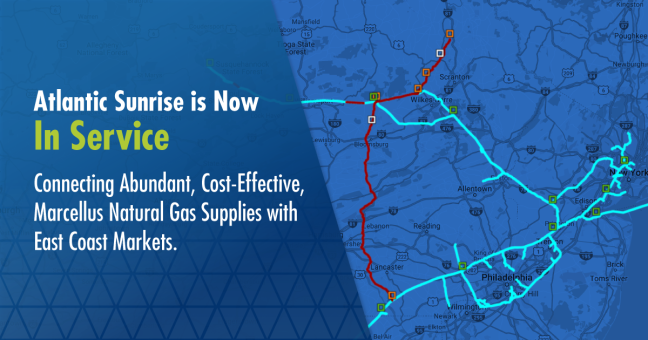 The historic project increases the design capacity of the Transco pipeline, the largest-volume natural gas pipeline system in the United States, by 1.7 billion cubic feet per day (approximately 12 percent) to 15.8 billion cubic feet per day. In the process, the project further strengthens and extends the bi-directional flow of the Transco system, directly connecting Marcellus gas supplies with markets as far south as Alabama.
Gene Barr, president and CEO of the Pennsylvania Chamber of Business and Industry, said, "This multi-billion dollar private infrastructure investment is supporting current and future natural gas production and investment in Pennsylvania, which will ultimately boost employment and tax revenues for the state. Atlantic Sunrise has been a tremendous economic boom that will no doubt yield benefits, both economic and environmental, for the commonwealth for decades to come."
Greenfield construction on the Pennsylvania portion of the Atlantic Sunrise project began in September 2017. The project featured the installation of 186 miles of greenfield pipe, 12 miles of pipe looping, 2.5 miles of pipe replacement, two new compressor stations and compressor station modifications in five states.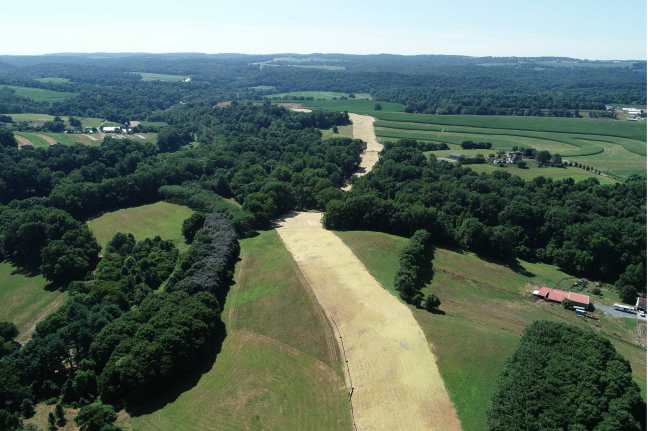 Throughout the permitting and construction process, Williams worked closely with permitting agencies to minimize environmental and stakeholder impacts, making modifications to more than half of the original pipeline route. In addition, Williams worked with local stakeholders to provide an additional $2.5 million for environmental conservation projects located within the project area.