Current geopolitical factors are highlighting the importance of reliable and affordable North American natural gas, Williams President & CEO Alan Armstrong told Bloomberg Television in a recent interview at the world's largest energy conference.
"We have decades and decades of low-cost natural gas reserves here in the U.S.," Armstrong told Bloomberg's Kriti Guptra at CERAWeek 2020 in Houston. "We have all the expertise that we need, we have the capitalization that we need. We really have, as an industry, everything we need to meet those demands."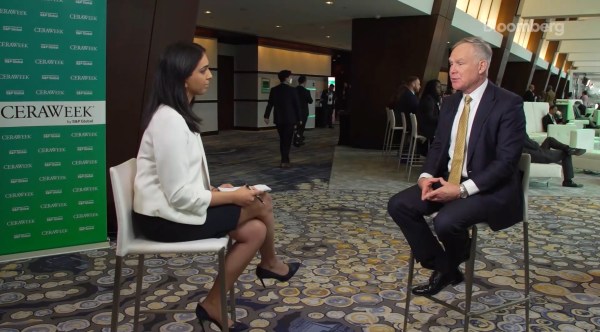 The challenge, Armstrong noted, is the lack of a supportive U.S. regulatory environment and an efficient permitting process for pipeline infrastructure prevents us from bringing to market the energy to meet growing demand in the U.S. and abroad. Today, the regulatory process takes about four years for a natural gas pipeline to be approved, but only 6-9 months to build.
With the spotlight on the crisis in Ukraine and the ripple effect throughout energy markets, natural gas supplies to Europe were a central theme of CERAWeek 2022, which drew delegates and speakers from all over the world. The United States is Europe's largest source of liquified natural gas (LNG) and Williams is one of the largest providers of natural gas to U.S. LNG export facilities via its Transco pipeline. More can be done to reduce dependence on Russian oil and gas.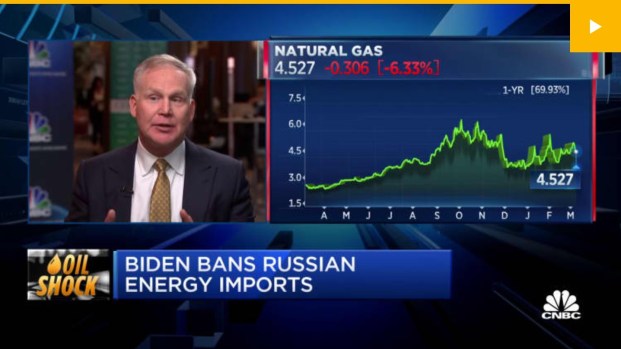 "It would be fantastic if we would come together and show what we can do as America when we all put our back into it and all get lined up in one direction," said Armstrong. "We are very capable, we've got great technology, we've got great capital basis to build, the natural gas transmission gas grid here is second to none in the world. We have the capabilities to build out the infrastructure and the LNG facilities but we have to get out of our own way from a regulatory support standpoint."
In addition to appearing in a live interview with CNBC's Brian Sullivan, Armstrong sat down with reporters from the Wall Street Journal and the Financial Times to discuss the current state of energy infrastructure development.
Watch the interview with Bloomberg.
Watch the interview with CNBC.